Booking Engine
We have created an online booking platform.
The platform is distributed, so you can use it when visiting it, and it can be installed with just one line of code on businesses' websites.
Booking

Engine
Online marketplace
platform with reservations
The project aimed to create an online marketplace operating also in the SAAS (Software As A Service) business model. The platform allows you to book services, and developed application can be installed on any corporate website, and thus bookings can also be made when visiting such a website. The platfrom has a quite specific business model for an online marketplace.
On the one hand, it earns commissions on purchases made in the internet portal. On the other hand, it offers a booking application in the SAAS model that can be installed on a web page. Thanks to which, companies are not forced to pay a commission every time. This is important in the case of regular customers that these companies already have.
Such a business model is an interesting solution in terms of generating traction for a startup. Thanks to it, the two sides: The Marketplace and Vendors grow in symbiosis - the marketplace limits commission earnings, but it receives users (existing customers of vendor companies) and trust in return. These users will, in the future, purchase other services in the marketplace.
Book a visit online
Booking Application
Universal online booking engine. It allows you to book any services, e.g. hotel, SPA visits, vehicle rental, car service visits, construction equipment rental, and many others. You can install it by pasting one line of code on any website. Built based on a CRM system, you will never lose a customer, and you will be able to build loyalty with them.
Step 1:

choose service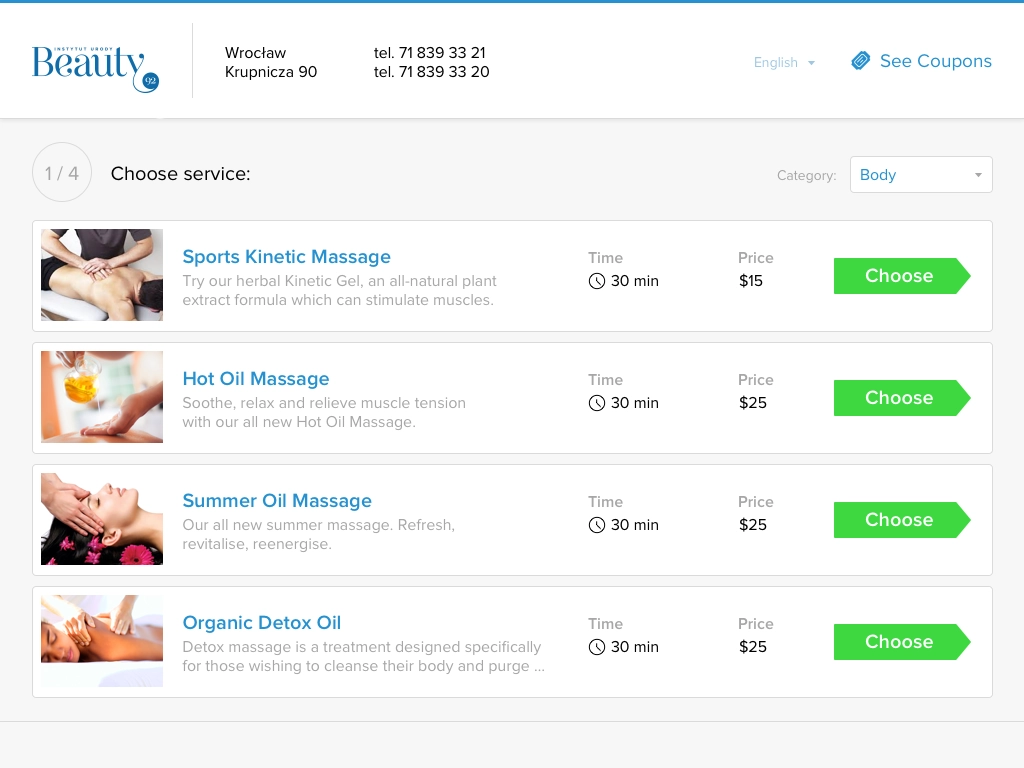 Step 2:

choose date and hour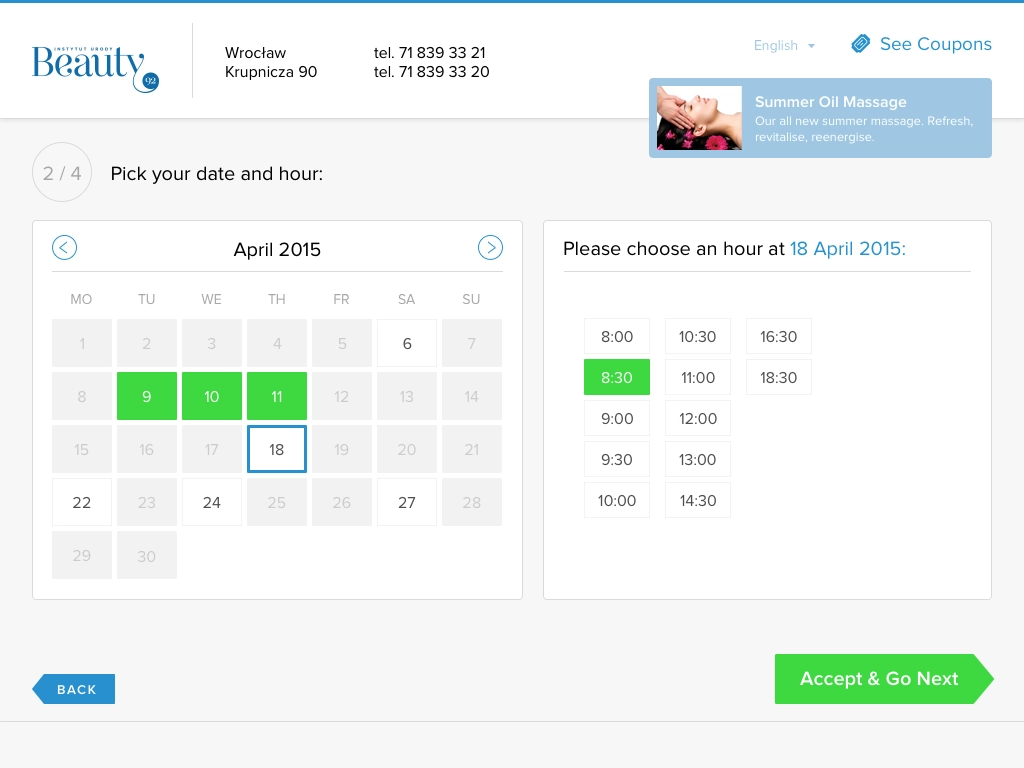 Step 3:

login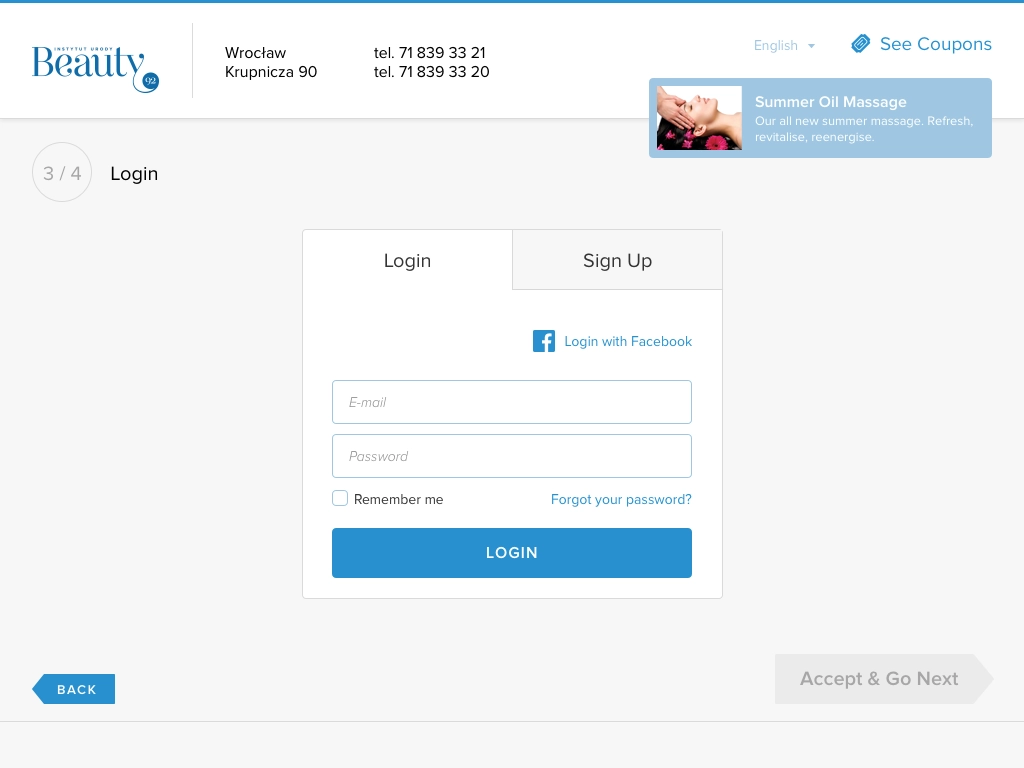 Step 4:

confirm personal information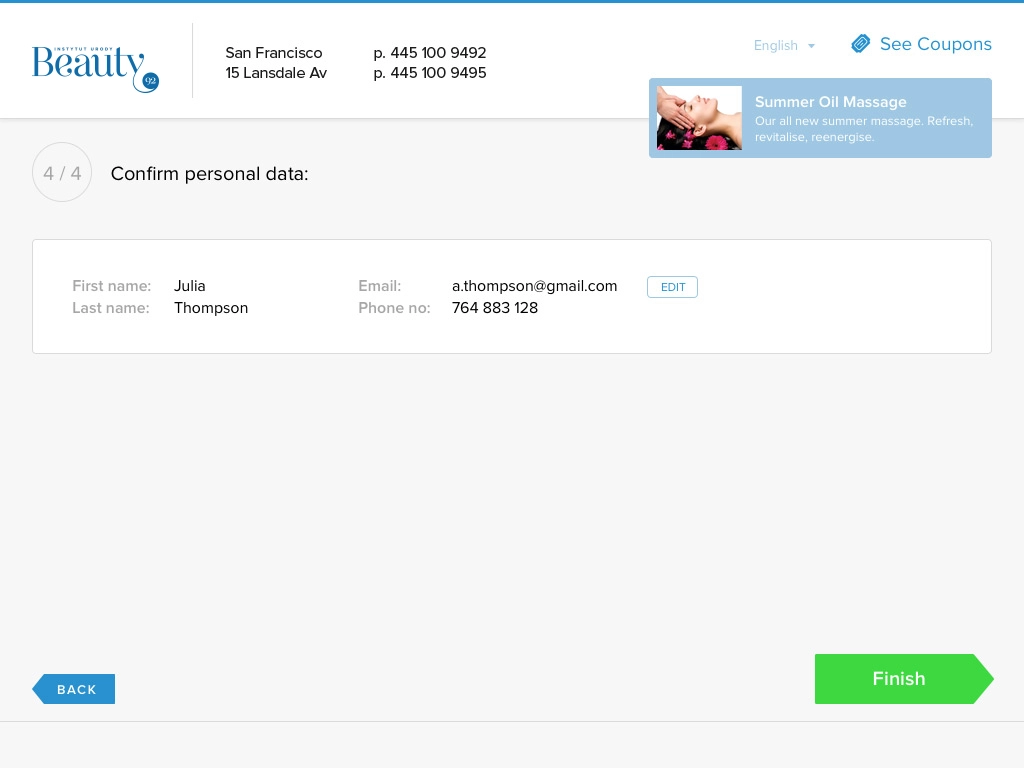 Step 5:

booking summary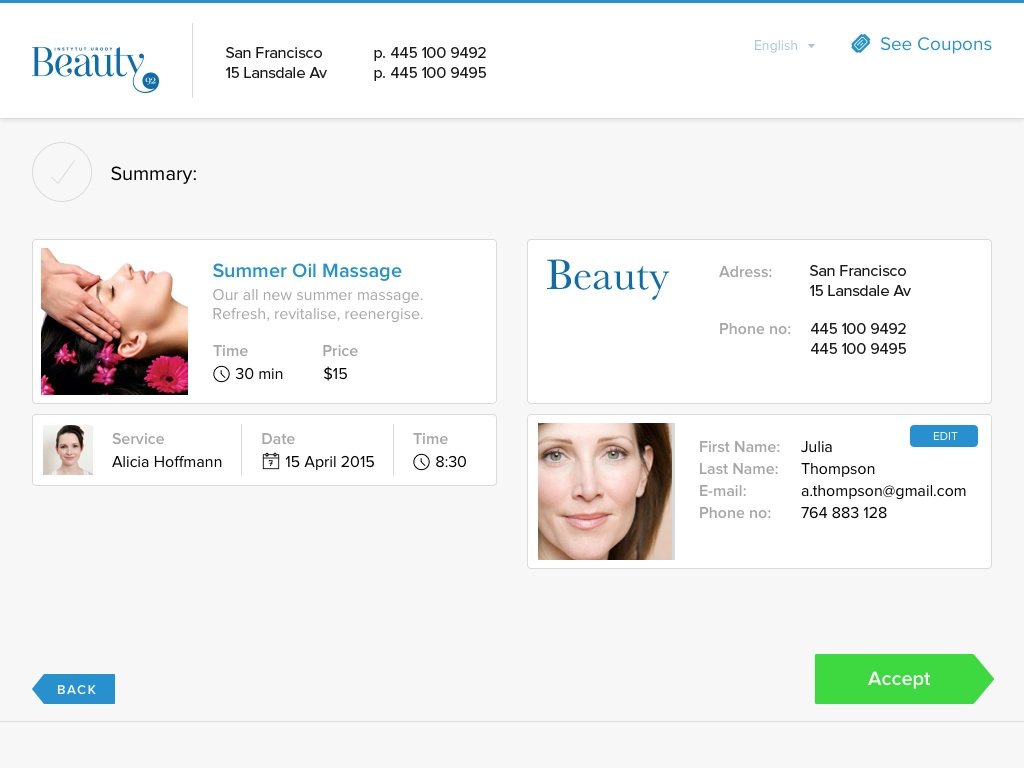 Step 6:

confirmation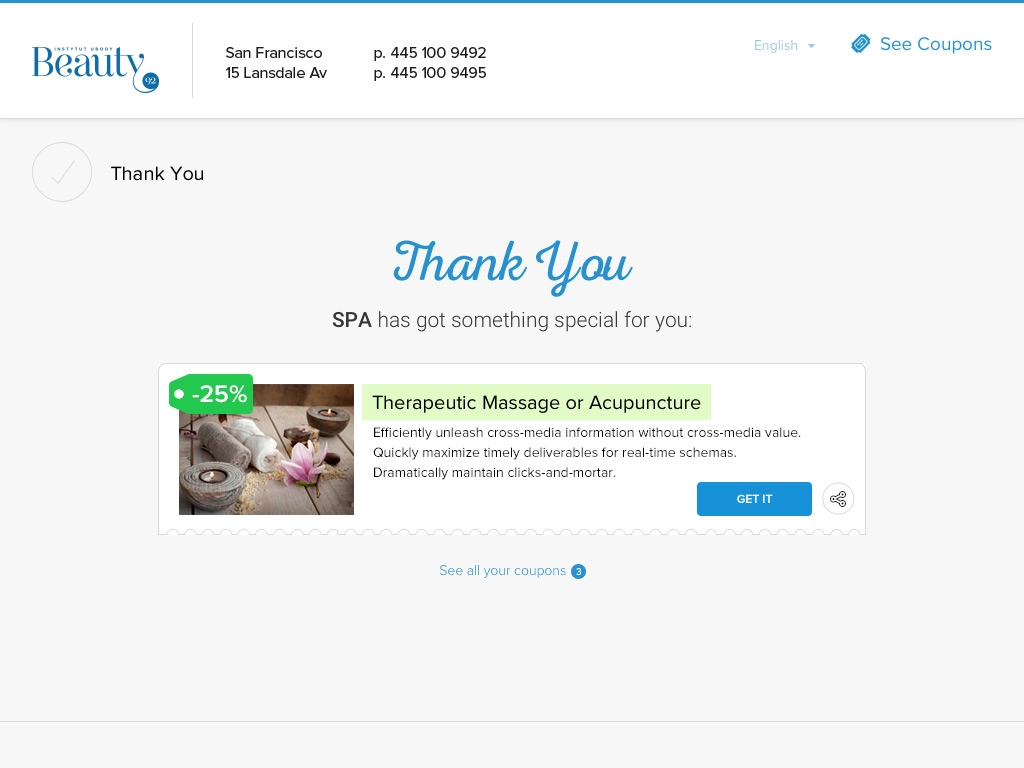 Managing reservations, availability of dates, services, positions, leaves, and the whole process has been reduced to just 3 panels. The implementation of even unskilled employees is extremely fast and easy.
After the visit, customer data is saved in CRM, and an efficient and automated mechanism for obtaining reviews from customers is launched. Everything is integrated with loyalty programs and the CRM system.