How We Created the Best Project in IKEA's History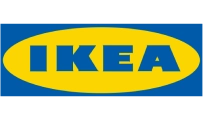 #app
#agile
#PWA
#startup
#nodejs
#vuejs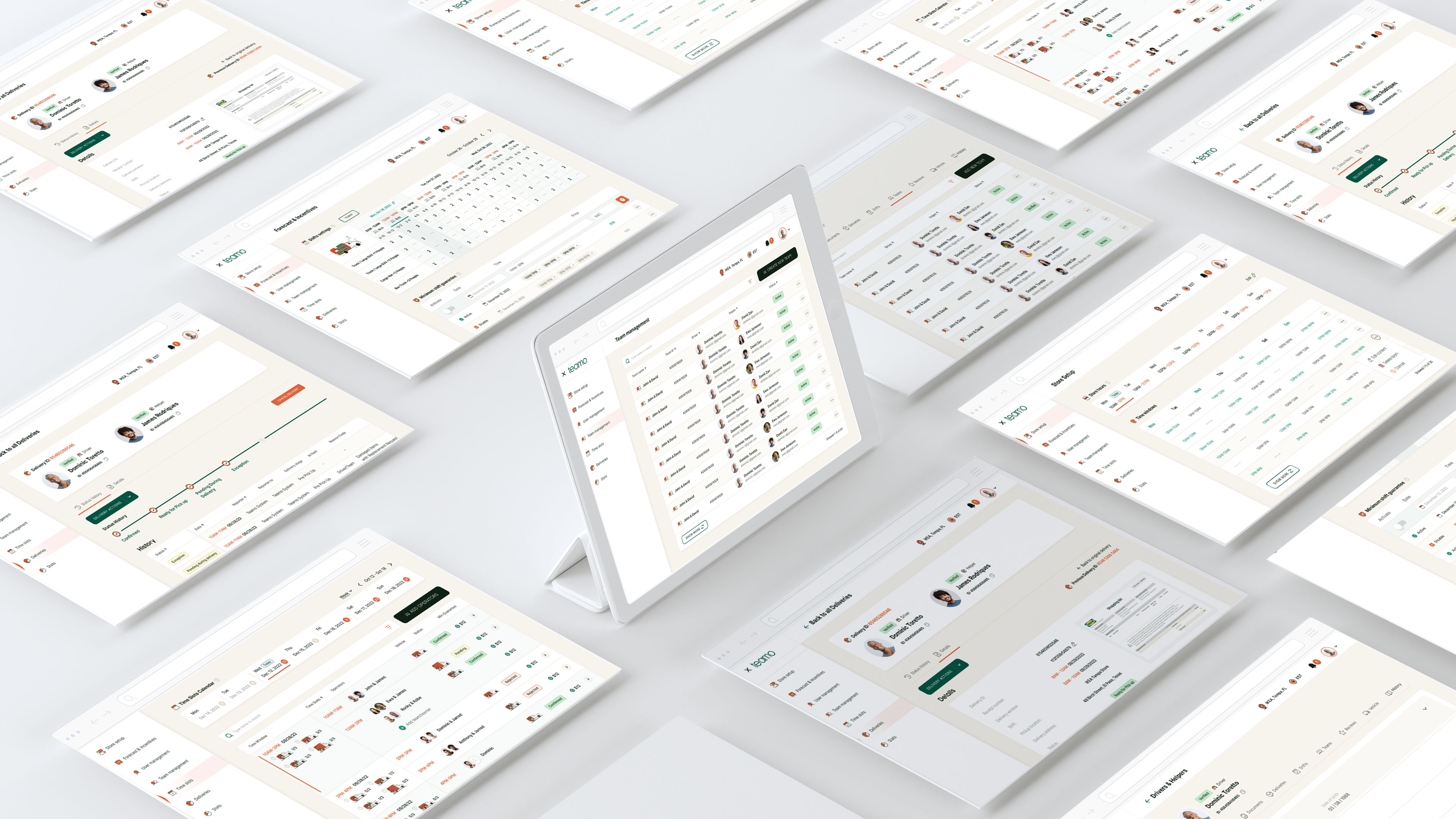 Challenge
Our Role
Architecture
Workshops
Business Requirments
UI and UX
Graphic Design
Development
Chosen by IKEA for a global project, we delivered a full-fledged, working product—not just an MVP how IKEA wanted, but real product—in just 15 months. We doubled the delivery speed while cutting costs by two-thirds, maintaining top-quality. Our team grew from 9 to 20 experts, cementing a strong partnership with IKEA, who now considers us for future ventures.
What we did
Team building
Architecture design
User flow and UX creation
UI concept
Product development
Cross-platform adaptation
User and automatic testing
User Acquistion
Want to dive deeper into our journey? Check out the full case study now!
Project goal
Create the world's first Uber for the furniture industry on a global scale
Months of work for delivery first version of product
Time savings thanks
to ready-made frameworks
Services
App Development
Startup Consultation
MVP
UX
UI
Branding
Business Analysis
Team Building
Business Workshops
Requirements Definition
User Acquisition
Testing
Technologies
Are You Looking for the
Perfect Team

to Execute Your Project?
About Client

When one thinks of IKEA, they envision a brand of immense global reach and reputation. Represented in 62 markets with 462 touchpoints, IKEA boasts an impressive 700 million physical customer visits, 2.6 billion online visits, and over 20 million app downloads. Their commitment to value, innovation, and customer-centricity has cemented their status as a household name worldwide.
For Ulan Software, being handpicked by IKEA for such a pivotal worldwide endeavor speaks volumes. This collaboration wasn't just about technical expertise; it was about the deep-seated trust, reliability, and shared vision that Ulan Software brings to the table. When a global powerhouse like IKEA entrusts us with their vision, it's an affirmation of our commitment, our passion, and the transformative value we offer. With every project, we don't just deliver; we exceed expectations.
About our cooperation
During our project, we forged a profound collaboration with Taskrabbit, the official partner of IKEA. Taskrabbit is a renowned on-demand platform that allows users to hire individuals for various tasks. Operating in thousands of cities spanning nine countries—Canada, France, Germany, Italy, Monaco, Portugal, Spain, the United Kingdom, and the United States—the platform has a strong presence in over 200 IKEA stores globally. Taskers offer their expertise across more than 35 categories, with furniture assembly being one of them. Impressively, over the past decade, Taskrabbit has seen more than 9 million tasks booked through its platform.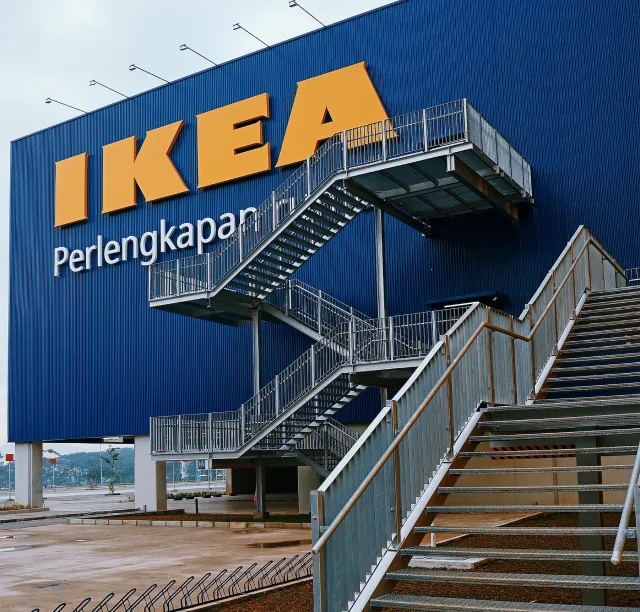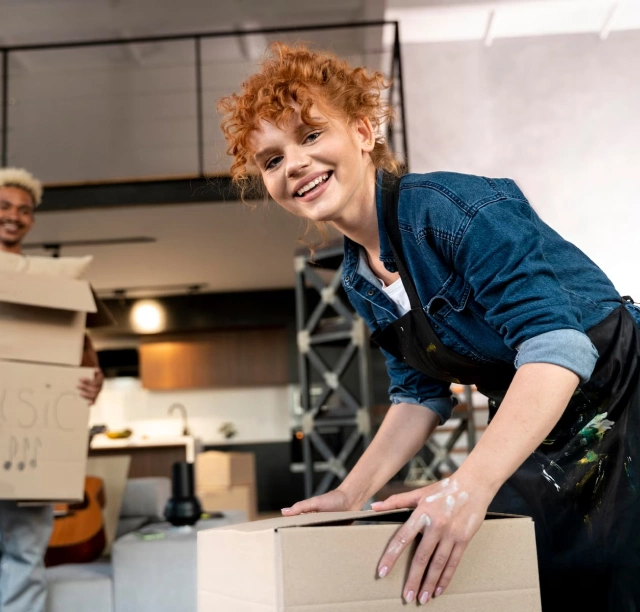 Project goal: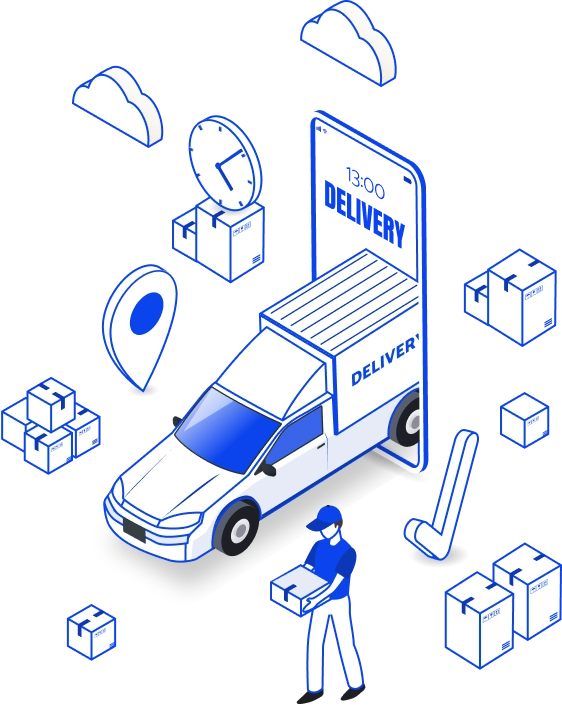 The aim of the project is to create the world's first Uber for the furniture industry on a global scale 🌏
Imagine a world where Uber converges with the furniture industry, operating on a global scale. That was the core vision of our project with IKEA. This ambitious endeavor aimed at seamlessly matching individuals possessing transport means and specific skills with orders, primarily focusing on the delivery of IKEA furniture, without or with assembly (in the future).
Creating such a platform from scratch posed immense challenges. Our task? Designing a comprehensive system allowing for furniture delivery across the entire United States, and later the globe, directly from IKEA to the end consumer, facilitated by individual drivers equipped with large-capacity vehicles. This massive undertaking presented a myriad of complexities, each demanding effective solutions.
The application's three-dimensional design catered to distinct user groups: the customers placing orders, the drivers facilitating deliveries, and the administrative personnel overseeing operations. Entrusted with such a significant worldwide project, Ulan Software has once again showcased that when it comes to innovation on a grand scale, we're the go-to choice.
Our Team:
Forming a Top Team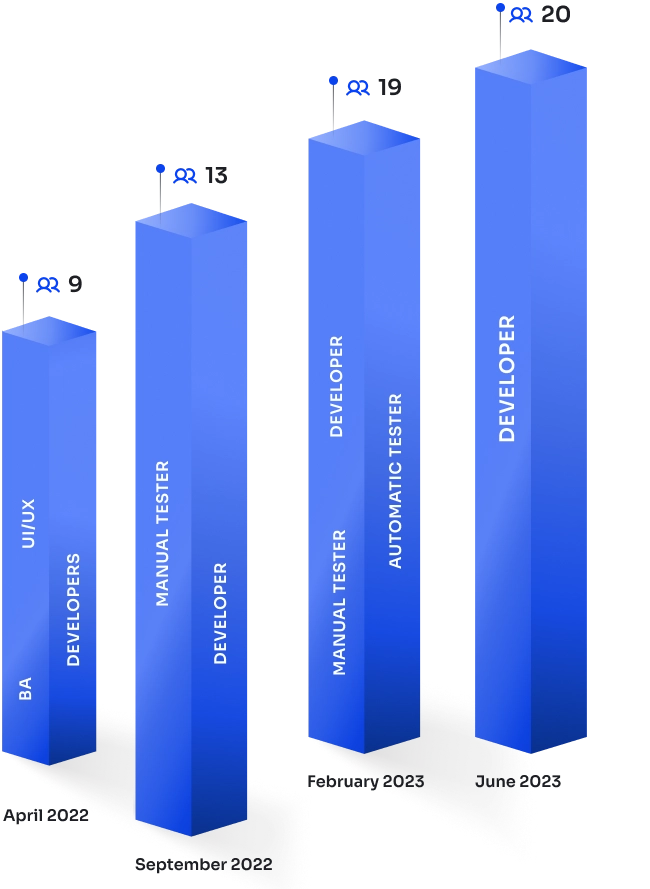 "We formed a team and led it to ensure perfect collaboration, leveraging all our strengths to deliver the best results as quickly as possible"

Karol Andruszków
Co-founder and CEO od Ulan Software
When we embarked on the monumental task for our client, we started with a robust team of 9 members. As the project evolved, instead of inflating our numbers, we strategically optimized our team, harnessing the full potential of our existing talent. Today, we've grown in number, but more importantly, in expertise.
Our approach isn't just about numbers. We've created a symbiotic environment where each member is integrated into the project's entire scope. This seamless collaboration has been instrumental in executing the first phase of the project with high precision, predominantly in-house. Our all-encompassing team spans every facet of project implementation, from analysts, designers, content creators, to developers and testers.
Our versatility is our strength. With experience spanning diverse projects across various domains, our team is adept at adapting to different work cultures, time zones, and operational styles. At Ulan Software, team culture isn't a buzzword; it's a commitment. We meticulously curate our members, ensuring a harmonious blend of skills and personalities. And if expansion is required, our efficient onboarding system guarantees a smooth integration.
Every developer we nurture is well-versed with the entirety of the application, ensuring no downtime and maximizing productivity. We pride ourselves on our team's integrity, trustworthiness, and comprehensive understanding from A to Z. Each member is acutely aware of their contribution, ensuring they bring tangible value to every project. They don't just work on projects; they own them. The pride in a job well done resonates with every member, making Ulan Software not just a service provider, but a partner in every sense.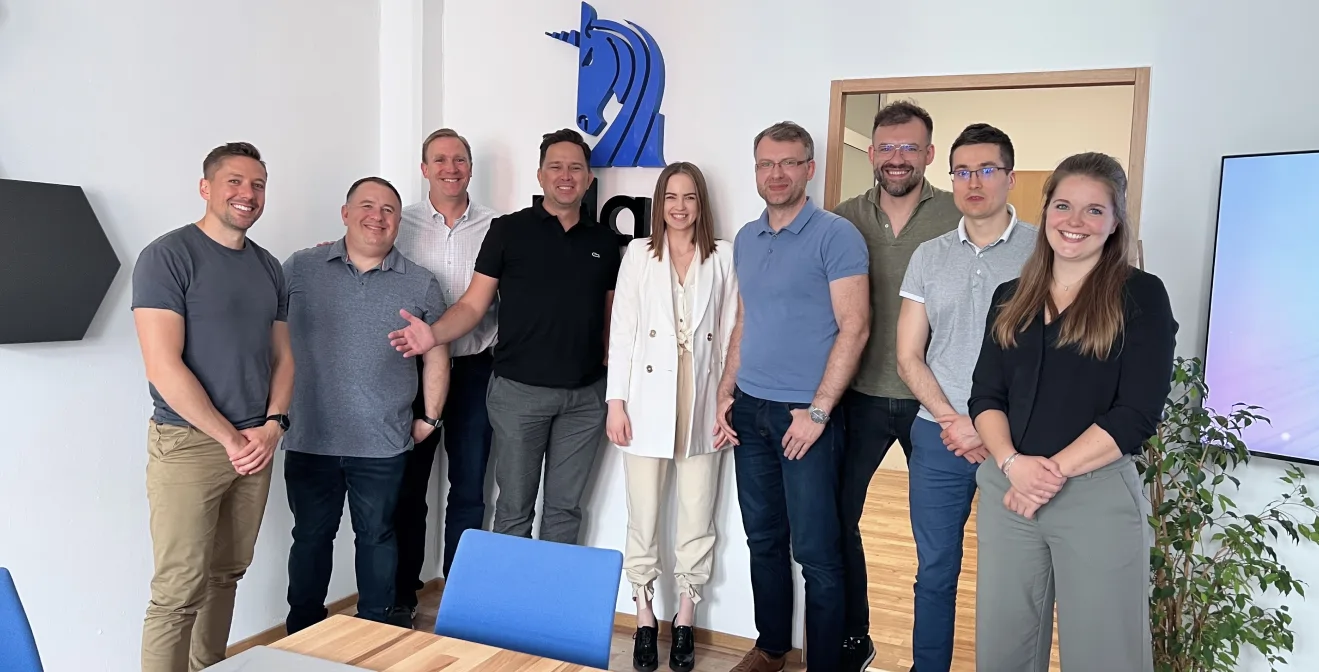 Since 2003, Ulan Software has been active in the business and marketplace sectors, gaining crucial experience in various industries, including the furniture field. Our past work in this area gave us a practical advantage when it came to understanding and addressing the unique requirements of a significant player like IKEA.
We've successfully tackled past projects within the furniture domain, and this hands-on experience has made us proficient at identifying challenges and delivering tailored solutions. Our expertise in e-commerce and marketplaces, coupled with this specific industry knowledge, has solidified our position in the market.
We embrace the fast-paced nature of startup culture and rely on Agile and Scrum methodologies. This approach ensures we stay adaptable and in tune with the ever-changing needs of a project.
While individual highlights might not capture the collective prowess of our team, a brief overview underscores our unmatched competence. From collaborating with high-growth startups to advising a myriad of SMEs across sectors, and a rich history in programming and fintech, our holistic experiences have allowed us to approach projects with a 360-degree view. Experience with major brands and pioneering roles in algorithm development further accentuate our industry leadership.
When companies like IKEA choose Ulan Software, they're not just hiring a team; they're entering into a partnership. For IKEA, our experience in the furniture sector played a significant role in the project's success.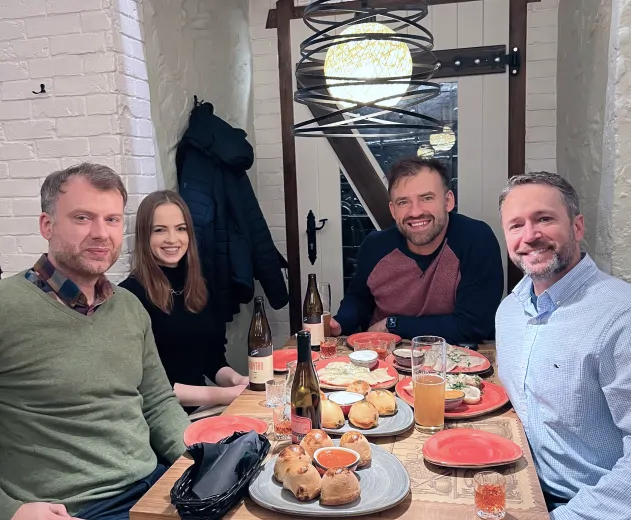 Planning:
Developing an ambitious action plan
In our collaboration with IKEA on a global-scale furniture delivery app, Ulan Software exemplified its prowess in strategic planning and execution. From the outset, we structured our plan meticulously with well-defined milestones, ensuring every deadline was not just met, but often exceeded, delivering more than initially promised. Our dedication was evident when we launched the initial product version in just 9 months 🎉 The instant the contract ink dried, we hit the ground running, leveraging our pre-assembled elite team to specify requirements, choose optimal solutions, and conduct invaluable workshops.
Our strategic efficiencies, born from established frameworks, allowed us to accelerate the project, saving between 20-25% of our anticipated time. This all-encompassing experience ensures that every facet of our projects rests on a solid foundation, perfectly structured for the task at hand. The diverse talent pool at Ulan Software spanned the entire spectrum of project needs, from analysis and design to development and testing.
Our team's rich tapestry of experiences, shaped by diverse projects across different sectors, made our partnership with IKEA seamless, allowing us to effortlessly align with their unique work culture and global scale.
It wasn't just about meeting the basics. While many might aim to deliver a simple MVP in such scenarios, our focus was laser-sharp on providing a complete, advanced product. Every deliverable echoed our commitment to top-tier quality, ensuring IKEA had a sophisticated tool without any technological debt.
0
Verification
The verification phase spanned several months, starting around October 2021, involving our team, IKEA staff, and TaskRabbit (an IKEA subsidiary based in Silicon Valley).
1
Official Start
Once the project details were finely tuned and legal matters, including the contract, were addressed, the project officially kicked off in April 2022.
2
Workshops
Our initial objective was to deliver a Minimum Viable Product (MVP). However, in approximately 17 months, we not only achieved this but went above and beyond.
May
Team Size: 9
6 Developers
1 UX/UI Designer
1 BA
Karol, Wojtek, Jakub
Project Supervisor/decision-maker
3
Product scope
Prototype development
Team setup
We defined the product's scope, set up effective project governance, and assembled a specialized team. This streamlined approach facilitated swift prototype development, ensuring our vision was brought to life efficiently.
September
Team Size: 13
+1 Developer
+1 Manual Tester
4
We swiftly constructed a prototype for the MVP, laying the foundation for the final product.
January
Team Size: 19
+4 Developers
+1 Manual Tester
+1 Automatic Tester
5
First launch
in USA store
We initiated our first launch in a USA store, marking our product's real-life debut. The smooth rollout paved the way for subsequent launches in various locations.
March
Launch in IKEA Tampa