Well, this feels very official. We waited for a pretty long time to start our brand new blog on our brand new website. We would like to take this opportunity to say: hello and welcome to Ulan Software!
This is a place where we'll be sharing our knowledge, you'll also find here a few posts from our company's life, some case studies and lots more. It's going to be entertaining for sure so remember to check in at least once a week!
How it all started
The short story of how it all started goes like this: we felt the time has come for us to create a software house. Why? That answer won't be so short.
We've been working in IT for over 13 years - it's a long time and also a good amount to test your qualifications and feel experienced in this industry. Especially with our history. We're very much familiar with the corporate environment - we worked in some of the biggest companies in the world. The workflow in a corporation is specific but we managed to master it, which helped us take matters into our own hands when it came to founding a startup.
The whole Ulan Software team has experience not only in IT but also in different aspects of business and marketing. We've had a fair share or failures along the way which taught us a lot about how to succeed in business. Most importantly we founded four startups, three of them are still going strong. Combining clean programming with shrewdness and business skills meant we had all the necessary credentials to deliver and maintain two startup products (you can learn more about it on our website).
The present day
An overflow of emotions accompanies us from the first Ulan Software meeting. We wanted everything to be perfect before the big reveal that's why it took us some time to launch the website alongside the blog.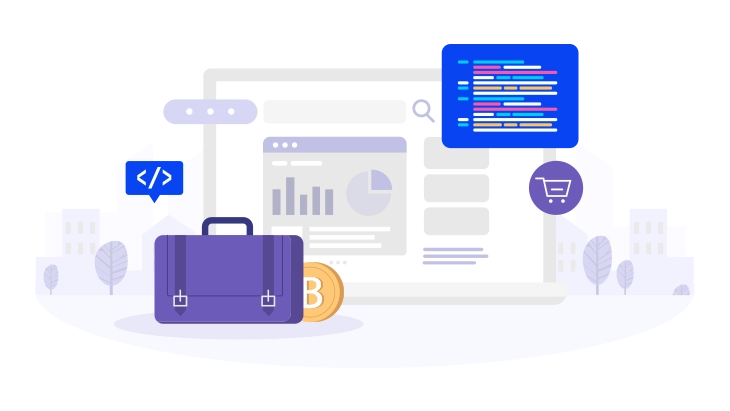 Since it's time for introductions, you should meet our team. Let's start with software developers because we've got the best ones - both frontend and backend. Their skills could take down the power of Gotham City with only one click! Right behind them, there are sales and marketing specialists who take care of our deals and online appearances. Let's not forget about the creatives - our graphic designers and content creators, who try to make our days more colorful. We also have a special force of people to support and take care of our dearest clients. And of course last but not least we have our company founders who are very much involved in every process. Our collective is very diverse - on board, there are guys from Mexico, Bangladesh, Ukraine, Poland, USA and many are yet to come. Thanks to the good Ol' Internet we are also able to work with talented people from all over the world. Everyone is different and that's why at Ulan Software it never gets boring.
Plans for the future
We want to help young entrepreneurs create amazing products because we've got the proper skill set for it. We work in agile software development that is known to be the most effective in the IT industry. We've successfully created three original products and delivered many more for our clients, which you can check on our portfolio.
Because of our connection to startups we created a body leasing offer, knowing that a startuper in the beginning of his/her journey doesn't have enough money to hire a full-on software house. For that reason only, we propose hiring one (or more) developer from our team to work remotely on your project. All of the expenses connected to having an employee stay on our side, which is again great for a startup founder or a small business.
Enough about us! We've got great plans for the future and we're hoping you'll be there with us. Remember to check back our blog every week for new content!
---