Honaro
Social online marketplace platform
Sell all type of products and services in beautiful and very efficient online marketplace in fast and effective way.
Honaro
Social online
marketplace platform
Honaro is web based social collaboration platform for micro, small and medium-sized enterprises. It helps them in building databases of their relations (customers, employees, suppliers, ...), be in touch with them through messages, emails, SMSes, notifications, build trust and loyalty programs, organize company and its resources.
Honaro is designed in RESTful architecture to handle high volume of transactions. It was released in 2012 and currently has more than 50 000 active users in +30 countries.
Honaro is in a few words: a modular, flexible and reliable
platform capable to power itself

and other platforms with its different applications like booking engines, online reviews, loyalty programs, catalog of products and others.
Honaro online
marketplace
Vendor profile

Buyer profile

Manage and freely modify every element on the page using the powerful drag & drop interface and panels for styling and editing widgets and application settings. In BOWWE, the only limit is your imagination!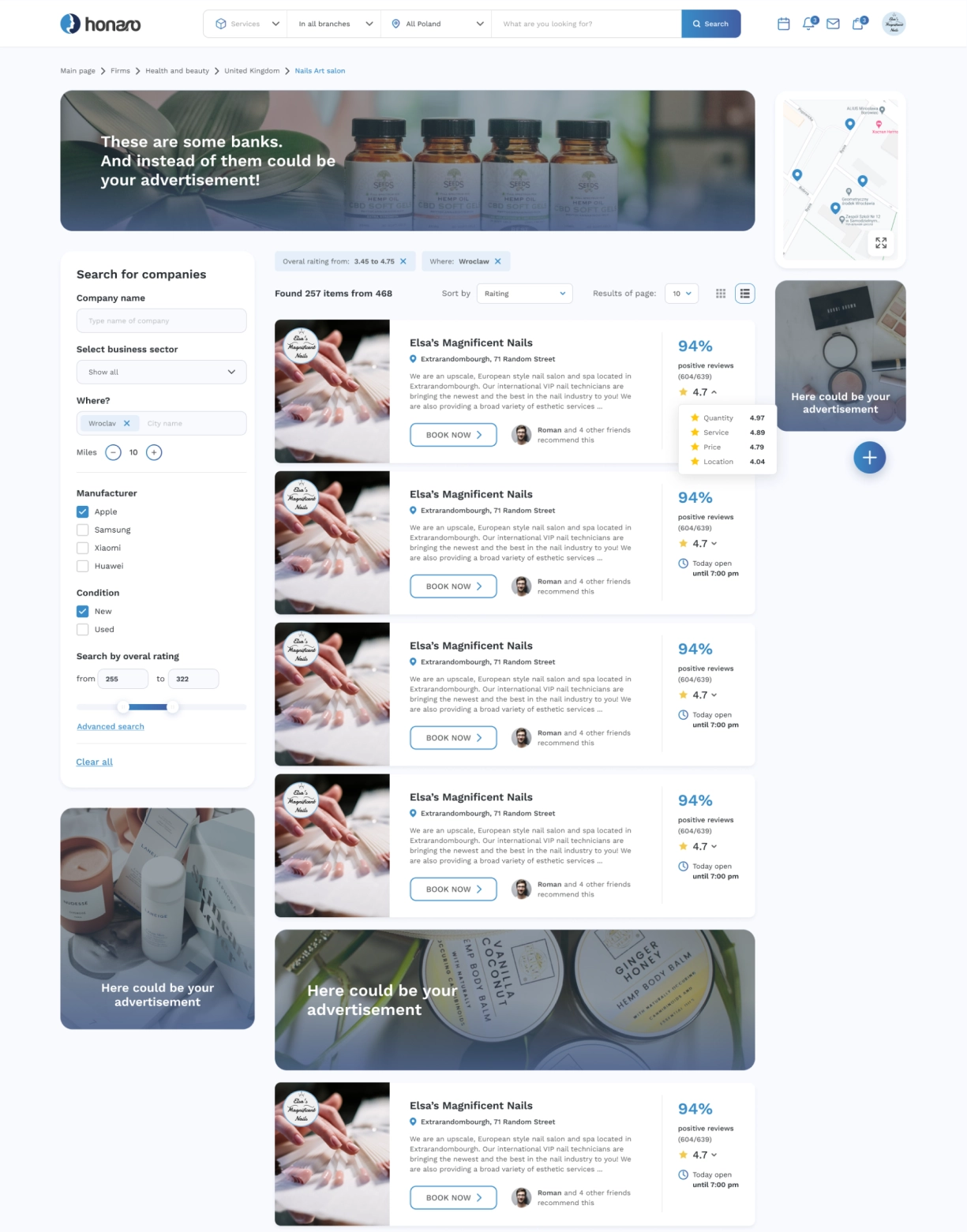 Search
on map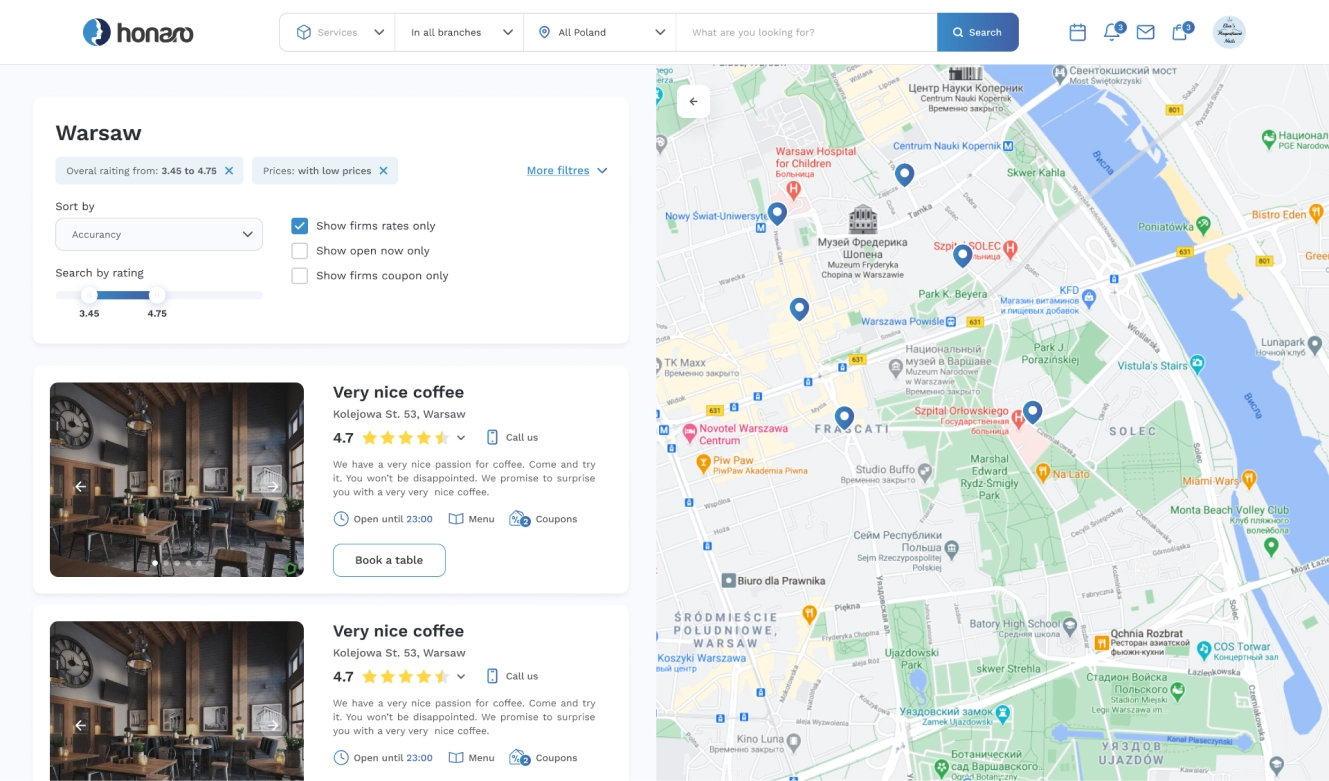 In the honaro project, we have created a universal booking module that allows booking any kind of service. Book a hotel, parking space, visit a workshop, make an appointment with a specialist, or visit a hairdresser or beauty salon. Rent a car or any machine.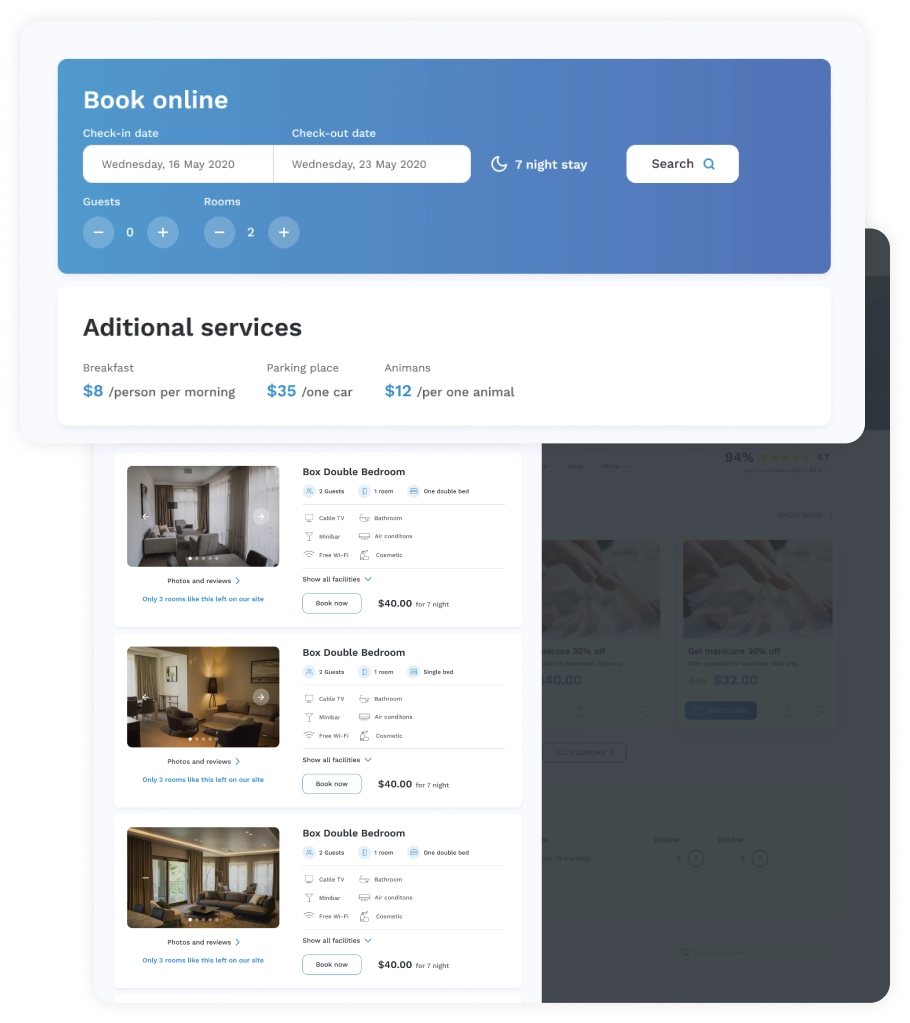 Book hotel
room, rent
a car, vist...
A complete product sales module allows you to sell any physical or digital product. Unique in our marketplace are product pages with a thoroughly individualized design, enabling you to increase sales conversion, exceptional SEO improvement, and create the most beautiful product pages with an apple-like design. No other tool on the market allows such conversion and efficiency.