Hiring the perfect developer or a team of developers for your big project can be quite daunting. Especially when you have zero IT knowledge and are expected to talk about coding. So to hire a qualified software developer for a startup company, you're going to have to be prepared. You can start by reading our guide!
Building trust!
The first question that often pops up is about trust. Well, how can you trust a stranger to do a great job for you? This is an ongoing problem in recruitment in general. Nonetheless, HR specialists have their ways of testing potential candidates and you can steal some of their methods. Things you need to consider when reviewing a candidate's profile is his or her education, experience and practical knowledge. It's not easy to gather all the information after reading one's CV.
Oftentimes you need to speak with a person and preferably schedule an interview or a Skype call. A few meetings, even online, can bring you guys closer together, help to get to know each other and see if you're a match - professionally speaking.
Respecting your devs
We, as a software house with 10+ years of experience, had a fair share of recruitment meetings, both on the recruiter and the applicant side of the table. That's why whenever we invite candidates to an interview, we try to make this process as least stressful as possible. Not only because we are nice and respectful, but also because nowadays the market belongs to skilled developers. Competitive salary, extremely comfortable working environment, home office, best equipment and training program - that's what the big companies have to offer for their future developers. And it's fair to say it's hard to compete with them.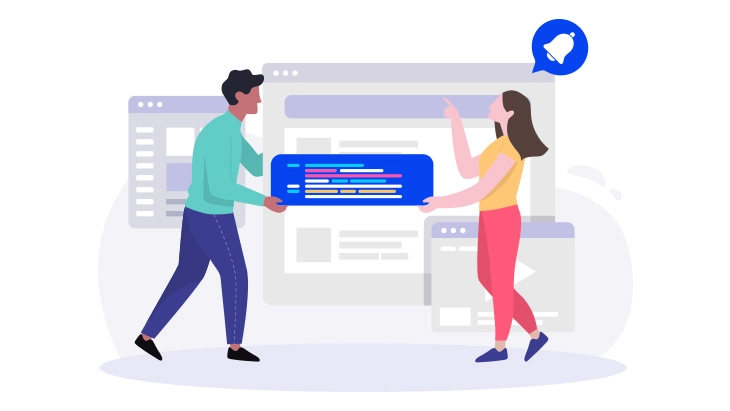 Reviewing applications
There are two ways of receiving applications:
You can post an ad on your website and/or on a job board to inform potential candidates that you're hiring. Some job boards are free, some of them require prepayment. If you're short on budget, try the old Social Media platforms, use your friends and connections to spread the word out,
You can scout for candidates and act as a headhunter. This is a great way of finding software developers if you have a specific person or a company in mind. The problem is when you're trying to approach a dev who already has a job. Then you have to present him or her a better offer (remember what we said about devs ruling the job market?). The best way to approach candidates is via their Linkedin profile or other social media channels.
Okay, now you've got applications from software developers, it's time to get to work. What to do with software developers' CVs?
Every resume needs to be reviewed and verified. Mostly because you wouldn't want to work with a person that speaks untruthfully of themselves. Big corporations call it profile scanning, let's call it background checking. It's always good to call or email previous employers and hear their opinion about your candidate. That way you can check candidate's work experience. Verifying someone's education is easy - a diploma will do. But when it comes to actual skills and knowledge, nothing will beat a classic test.
Keep in mind that someone without proper education could have spent this time gaining work experience. On the other hand, software engineers that are university graduates might not be as much experienced but had a lot of training during their studies.
Testing your candidate
There are many ways of testing coding abilities of candidates. To get the first overview of their skillset, you can ask them to send you a sample of previously made code via email. Some of them should already have a portfolio to present, which would be a plus.
It's easy to eliminate applicants after this step if you're looking for specific credentials. On the other hand, there's no need to disqualify someone based on one mistake. It all comes down to what fits best with your project and vision.
The second step is asking the chosen group of candidates to deliver a solution to your problem. If there's a possibility for you to meet in person, save the task for the meeting. Online communication is acceptable in case of hiring a remote developer from another city or country. Completing a recruitment task shows not only one's skills but also how one manages to work under pressure, is he or she able to combat stress etc. So when a certain candidate hands you a finished and correct assignment, you know he/she is the one!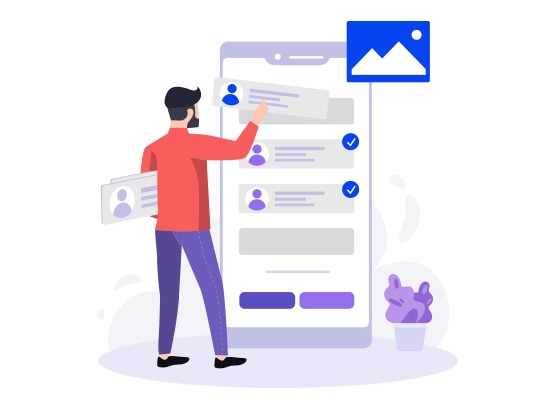 But how to choose…?
Once you establish which of the candidates meet your expectations, you can make your decision. But it may not be as easy as it seems. What happens when you're left with not one but two, three or even more great candidates?
In our software house, we feel it's very important to see if people get along before they start working together. We value our culture so we are looking for not only a great employee but also a fun and friendly addition to our team. And you should too.
Find out if this person is familiar with your work environment, has experience with the tools and the methodology you use. In the case of our software house, we feel it's important for a new team member to have a general idea about agile methodology or scrum. That way it'll be easier to get him or her ready to work. A career in IT as a software developer pretty much equals "agile". It's the most popular methodology for not only IT companies since 2001.
You're hired!
As you can see, there's a lot to consider when hiring a new member of the team. The perfect software developer is skilled, smart, eager to learn new things, creative, helpful and easy to work with. We've had a lot of luck when creating our own team here at Ulan. Hope you found this article helpful, stay tuned for more articles!
---